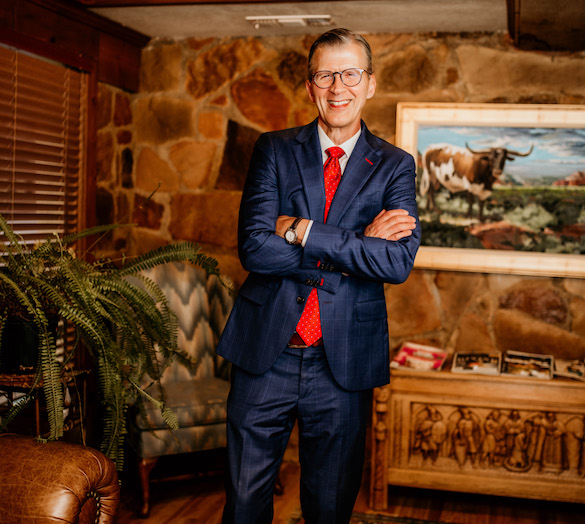 Early Career
Paul Holloway was born in Cedar Rapids, Iowa. He moved to Dallas, Texas in 1983. While there, he worked there for an engineering firm in construction supervision. Paul married Kathryn and moved to Waco to attend law school at Baylor University. Upon graduation in 1989, Paul and Kathryn relocated to Houston where he worked for a notable, mid-sized law firm. Hired as a civil litigator, Paul represented corporate clients in large toxic tort lawsuits, oil and gas litigation and banking-related litigation. Paul honed his skills and learned to prepare at the highest level.
Move to Plainview
In 1994, after the birth of a child with some special medical needs, Paul and Kathryn moved to Plainview, Texas to be closer to family. Paul's practice changed significantly as he went from representing corporations to representing people. The change has suited him well. While here, he has represented many clients in criminal, family law and personal injury cases.
Criminal Defense Attorney
A hard-working advocate for people in criminal matters, Paul has earned a reputation as an strong advocate for justice. He has won jury trials ranging from misdemeanors in County Court, to serious felony cases (1st degree murder) in District Court. Through suppression hearings resulting in dismissals and other creative solutions Paul works to resolve cases in ways which manage risk for defendants, making the best out of difficult situations. He has a commitment to justice. Paul was recognized for his work in the Tulia drug cases in the late 1990s, in Nate Blakeslee's book, "Tulia, Race, Cocaine and Corruption in a Small Texas Town." In Tulia, his refusal to take "no" for an answer played an important role in fighting racial injustice and exposing local corruption.
Family Law Attorney
Paul has represented clients in all kinds of family law matters since 1994. He has successfully helped many people in divorces involving significant property and custody issues, custody modifications, child support matters, adoptions, and virtually every kind of family law case, including UCCJEA disputes (interstate custody disputes) and Hague Convention cases (international custody in federal court). Most family law matters are tried to judges, but Paul also has an undefeated record in jury trials in family law matters. Significantly, he has won custody for fathers and grandparents in many cases.
Personal Injury Attorney
Paul has successfully represented people in personal injury cases involving serious personal injury and wrongful death. For example, Paul helped a client who was paralyzed in a train accident make a recovery which enabled the client to live out his life comfortably. He has represented families who lost loved ones in truck accidents, bringing negligent companies to justice. He has helped people by holding the government accountable in civil rights cases — one recent case went all the way to the United States Supreme Court. Very few Panhandle lawyers have practiced at this level.
Work with Paul
Paul considers his work a ministry to people. That's why he calls it "people law." He is a Christian. He seeks to glorify God by his work. He tries to bring energy, excellence, intelligence and integrity to all of his projects.